THE DOCTOR IS IN:
Counterfeit Medications and Fraudulent Medical Care
Jay Joshi
MD, DABA, DABA-PM, FABA-PM
Background
Back in the 1980s and 1990s, one of the pinnacles of academic and professional achievements was to become a physician. So when I was admitted into medical school via an accelerated medical program while still in high school, it was a real honor. Most people who went into medicine back then had altruistic goals and a utopian vision of the profession. They had blinders on and thought that the profession was pure, as I did. In reality, medicine is an industry, so it also comprises insurance companies, managed care, large organizations, colossal generic medication manufacturers, multi-national pharmacy chains, multibillion dollar distributors, and monopoly-like pharmacy benefit managers. What has all this created? It has created a ripe market for counterfeit medicine, which includes both counterfeit medications and fraudulent medical care. The problem is, virtually all the participants in the above named industries may not even know it.
I have been following issues with Oxycontin and other pain medicines since the late 1990's. I created the first externship by a (future) pain management physician at the World Health Organization's (WHO) Department of Substance Abuse. While at the WHO, I was involved in discussions about counterfeit medication, which, even in 1999, was a major problem worldwide. Back in the United States around the same time, I was exposed to a new threat, that of fraudulent medical delivery and service, where physicians were claiming to be pain management experts yet had not completed formal accredited training and fellowships. I was also witnessing individuals who were not actual physicians, but claiming the ubiquitous "doctor" title. Today, it is becoming more and more difficult to separate the relationship between the rise of counterfeit drugs, fraudulent pain physicians, and the current opioid epidemic. I created the first accredited national CME (Continuing Medical Education) platform on Counterfeit Medicine at PAINWeek, the largest conference on pain management in the country, as a result of decades of exposure to this problem and in an attempt to bring attention to the issue.
While the readers of this journal may be aware of the countless headlines surrounding the growth of counterfeit pain medication (Clark, 2015; Philipp, 2014; Ossola, 2015; McNiff, 2015; AP, 2016), almost all healthcare providers are ignorant to how deep and extensive this problem really is. Counterfeit pharmaceuticals are a multi-billion dollar industry: more than 8 percent of medical devices in circulation are counterfeit, and estimated annual global sales of counterfeit products in the pharmaceutical industry alone range from $200 billion to more than $400 billion (Gogo, 2014; Lowe, 2013; Brandwatch, 2010).
Counterfeit Medication Categories
In the current pharmaceutical marketplace, I have created five types of medication categories in order to accelerate the understanding of counterfeit pain medication: legitimate brand names, legitimate generics, counterfeited brand names, substandard generics, and illegal counterfeit generics.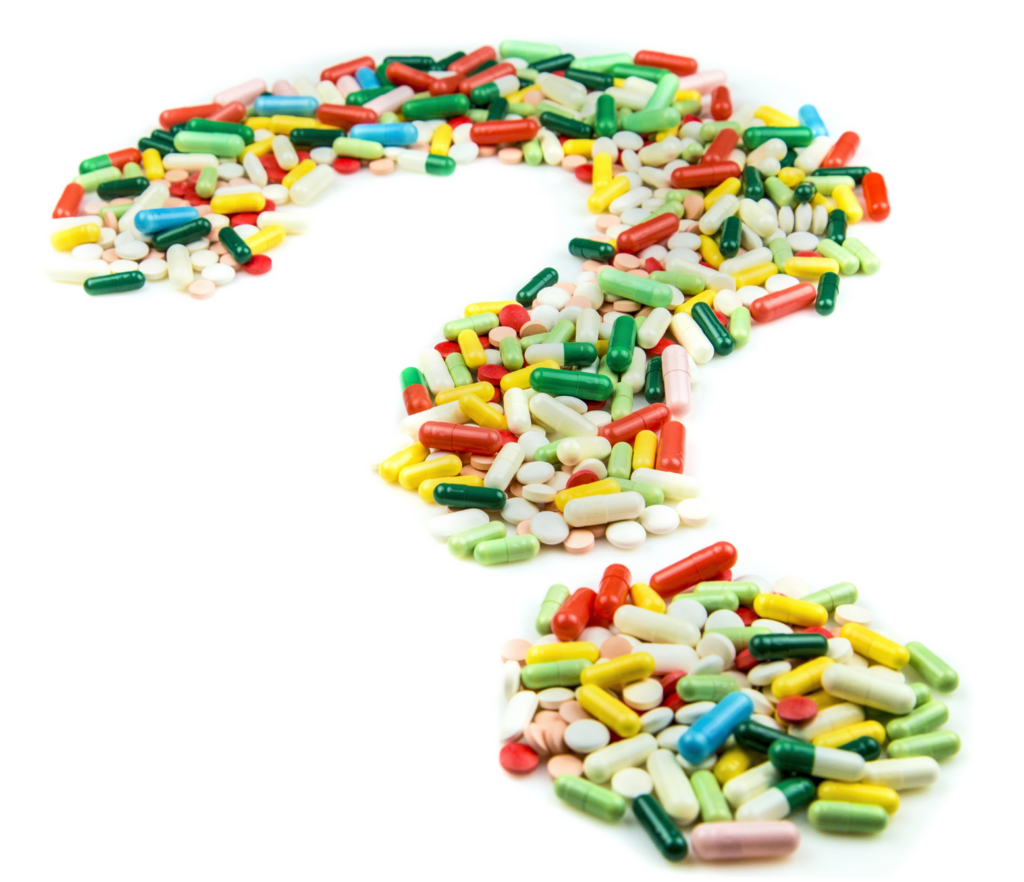 Legitimate brand names and legitimate generics contain exactly what they advertise, down to the fillers (e.g., excipients) used in studies submitted to FDA for approval.
Counterfeit brand names are fake or "knock-off" medications produced by counterfeiters (individuals or organizations posing as pharmaceutical companies) but packaged to match the legitimate brand name (trademark) medication and sold as such. These medications penetrate the supply chain through multiple routes (including legitimate vendors), leaving distributors, pharmacies, physicians, and patients with no idea that they are receiving or working with counterfeit drugs.
Substandard generics are generic medications that may be sold through legitimate channels after the expiration of a patent, and made by recognized manufacturers who manipulate FDA rules requiring legitimate medicines to have the right active ingredient at the right dose (FDA, 2016). Substandard generics may not have the exact active ingredient amount, pharmacokinetics, bioavailability, bioequivalence, or type and amount of fillers as the brand name medication. In some cases, inexpensive filler substitutes can lead to adverse reactions in the patient. The case of Ranbaxy Laboratories Ltd., which was reportedly the largest supplier of generic drugs to the United States, illustrates this problem (U.S. Department of Justice, 2013; Reuters, 2015). Ranbaxy filed misleading applications for its drugs, deceiving the FDA into granting both approval and market exclusivity, and kept inadequate and incomplete lab records. Unfortunately, the FDA does not monitor every generic facility; some of Ranbaxy's wrongdoing came to light through a civil suit by a U.S. retailer that Ranbaxy had supplied.
Illegal counterfeit generics are medications made by black-market counterfeiters that are knockoffs of legitimate generic medications, yet packaged and sold as the same bearing a trademark of the infringed brand and the listing ingredient terminology known to the public. These manufacturers do not even attempt to manipulate the FDA rules. They bypass every legal channel.
The risks of counterfeit pain management medications include reduced efficacy, resulting in decreased quality of life and functionality, and adverse effects ranging from seizures and overdose to addiction and even death. Many persons may not know that the artist Prince was reported to die from taking hydrocodone tablet(s) that contained U-47700 and counterfeit fentanyl (Kroll, 2016, Contrera, 2016 , Brodwin, 2016).This was a topic that I first presented and published in 2016 (PAINWeek Podcast, 2016). In April 2018, after 2 years of investigations, the Carver County, Minnesota prosecutor concluded Prince died of counterfeit medicine (NBC News, April, 2018). The need for a two-year investigation to conclude what expert physicians already knew highlights the lack of experts who understand the counterfeit AND opioid epidemic.
Market Infiltration
Most people and healthcare providers do not realize that many companies make more money producing counterfeit products than legitimate branded pharmaceutical products. This is because such companies need not invest in research and development, nor pay the costs relating to regulatory approvals. It is these entities that have managed to convince many physicians and the public that branded medications and all generics are the same. The problem is, not all generics are manufactured exactly the same as the branded equivalent. For example, clinicians and patients have reported seeing "identical" medications obtained from different sources yield widely different efficacy and tolerability profiles. Most of the time, this variability may be assumed to be based on a patient's biological differences, but the reality may be that these medications are, in fact, not identical.
---
According to the FDA, counterfeit medications "may be contaminated or contain the wrong or no active ingredient. They could have the right active ingredient but at the wrong dose." (FDA, 2016). WHO further defines counterfeit medications as "substandard/spurious/falsely labeled/falsified/counterfeit drugs" (SSFFC).(WHO, 2018)
---
Approximately 10 percent of available drugs worldwide are counterfeit, which may lead to decreased wellness, increased morbidity, and deaths (Kelesidis and Falagas, 2015). For instance, 60 percent of "legitimate" or "legal" antimicrobials have been reported to have substandard or fraudulent quality, potentially leading to ineffective antibiotic treatment or the need for a second round of antibiotics. Counterfeit pain medications have not been as well studied or documented as antibiotics. This may simply be because very few people have recognized this epidemic. Fast forward a few years (or decades, depending on apathy and ignorance), and I predict the counterfeit problem will be widely discussed.
As a result of counterfeiting, the following are examples of compounds that patients in the United States and around the world may be involuntarily and unknowingly ingesting (Asiaone, 2015).
Heavy metals: mercury, aluminum, lead, cadmium, arsenic, chrome, uranium, strontium, selenium
Poison: polychlorinated biphenyl, benzopyrenes, rat poison, boric acid, antifreeze
Common household or construction items: road paint, wall paint, brick dust, floor wax, sheet rock, paint thinner
Unprescribed active ingredients: aminotadalafil, homosildenafil, xanthoanthrafil, pseudovardenafil, hongdenafil, sibutramine, haloperidol
No active ingredients: dextrose, dextrin, lactose, starch, saline, salt.
This unfortunate reality is not only concerning, but also life-threatening. Years of research, thousands of trials, countless meetings, and FDA approvals that are required to produce legal, safe, effective medications, are meaningless when it comes to counterfeit medications because they do not adhere to these standards. The same is true for fraudulent medical service and fraudulent pain physicians. Some of us spend a lifetime achieving the highest educational, technical, creative, and moral standards. All of that is meaningless in a society that doesn't recognize and even encourages fraudulent medical delivery (because it might be cheaper, quicker, or local). When a practitioner writes a script or a referral, he or she may not know that the practitioner becomes an involuntary vehicle for the counterfeit. This may be true of any product or service within healthcare.
Counterfeit medications and fraudulent medical care are epidemics in our society. While there continues to be a serious lack of experts who intimately understand both issues, awareness seems to be increasing due to efforts made by those involved in the crusade to stop counterfeiting. We are seeing the pendulum starting to shift. However, if we are not careful, the swinging pendulum may yield collateral damage, such as overly restrictive policies, difficulties for legitimate brand and generic manufacturers, massive price hikes, and severe limitations in availability of legitimate products.
Author's Bio: Jay Joshi, MD, DABA, DABA-PM, FABA-PM is a double board certified anesthesiologist and interventional pain physician. He currently serves as CEO and Medical Director of the National Pain Centers and is #TheRealDrJoshi at https://twitter.com/NationalPain. There are unrelated "Jay Joshi"s and "National Pain Centers".
THE BRAND PROTECTION PROFESSIONAL | JUNE 2018 | VOLUME 3 NUMBER 2
2018 COPYRIGHT MICHIGAN STATE UNIVERSITY BOARD OF TRUSTEES