MICHIGAN STATE UNIVERSITY SCHOOL OF PACKAGING
Packaging Short Course: Packaging Value Chain for Industry Professionals
April 7, 2021 1:00pm – 4:00pm EST
Virtual

This short course focuses on fundamentals of decision making when looking to maximize a company's profitability through the packaging of a product and introduces primary and supportive activities that are essential and related to packaging. The course also discusses how to add value to a product by its packaging. Choosing appropriate design (dimensional weight for shipping), material, third-party logistics for packaging processes, and packaging for e-commerce and returns are some examples of the topics that are covered in this short course.
MORE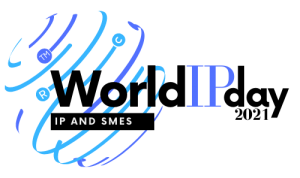 MSU A-CAPP WORLD IP DAY
Intellectual Property and Small and Medium Enterprises
April 26, 2021

The MSU A-CAPP Center is proudly participating in World IP Day 2021 through a series of video interviews. Aligning with this year's theme of IP and SMEs, the videos will present a variety of conversations with some of the leading industry experts on IP and SMEs.
MORE
D.C. BAR
The Evolution of Criminal Behavior by Counterfeiters in E-Commerce; Federal and State Enforcement of Trademark Rights
April 28, 2021
10:00am – 12:15pm EST
Virtual

Offered for MCLE credit for continuing education by the D.C Bar Continuing Legal Education. This new and informative class will explore the sophisticated nature of internet-enabled counterfeiting crimes and scams as well as tactics for establishing evidence in trademark counterfeiting criminal cases with successful case examples. Presenters will outline the significance of the global scope of physical counterfeiting, the criminal statutory framework prohibiting trademark counterfeiting, the use of state criminal trademark counterfeiting statutes, with specific references to D.C., Maryland and Virginia statutes and evidentiary issues to obtain convictions.
MORE
A-CAPP CENTER PODCASTS
Brand Protection Stories
May 3, 2021
Time TBD

The A-CAPP Center will launch a new monthly podcast series Brand Protection Stories on May 3, 2021. Hosted by Leah Evert-Burks, the podcasts will focus on sharing the stranger than fiction stories and experiences of our brand protection community.
MORE
MICHIGAN ASSOCIATION OF CPA'S FORENSIC ACCOUNTING & VALUATION SERVICES CONFERENCE
The Emotional and Psychological Toll Fraud has on Business Owners
May 19 – 20, 2021
Virtual

Responses to employee theft are driven by the perception that these behaviors are issues of personnel management that can be addressed at the individual and organizational levels. Literature gives attention to the methods and practices used to prevent, identify and respond to theft, however, the actual theft target, the business/owner, is often overlooked. Find out what is missing in the follow up.
MORE
A-CAPP CENTER VIRTUAL CONFERENCE SERIES
A Brand's New World-Latin America
June 15 – 17, 2021
Virtual

Join the A-CAPP Center for A Brand's New World, Latin America where they will discuss brand protection issues in Latin America. The virtual conference will highlight interactive panel discussions and provide space for smaller breakout groups. Main sessions will be in English, Spanish and Portuguese.
MORE
RESOURCES -EDUCATION
APPLIED BRAND PROTECTION TRAINING

Courses are offered through the A-CAPP Center 100% online and are self-guided. Information is presented in a way that assumes participants have already developed a basic foundation in the topical area, which will allow for in-depth coverage and participants gaining an advanced level of knowledge. Available courses are Building and Sustaining Brand Protection Teams, Risk Assessment for Counterfeit Products, and Supply Chain and Counterfeits.
MORE

This professional certificate offered through the A-CAPP Center provides core concepts and competencies needed to become a brand protection professional ready to face the legal, business, strategic, and security challenges of your industry. All courses are 100% online, self-guided, available 24 hours/day, and can be taken in whole to earn the certificate or individually to further develop specific knowledge.
MORE
RESOURCES -RECENT PUBLICATIONS
An annual Report to Congress by the U.S. Intellectual Property Enforcement Coordinator.
This report of the Office of the U.S. Trade Representative, Executive Office of the President, highlights prominent and illustrative examples of online and physical markets that reportedly engage in or facilitate substantial piracy or counterfeiting.
This article, published in the UC Davis School of Law's Business Law Journal, reviews key events leading up to the introduction of three bills before the U.S. Congress, analyzes each bill and evaluates how the legislation can be improved.
A-CAPP Center submission of comments to questions posed by the USPTO regarding secondary trademark infringement liability in the e-commerce setting.
This guide was created to address the critical threat that counterfeiting poses to supply chains and a perceived lack of information on anti-counterfeiting solutions available to businesses. Designed as an "anti-counterfeiting roadmap", the ACT Guide is intended to help businesses of all shapes and sizes decide the optimum anti-counterfeiting measures for their business and industry.

RESOURCES -OTHER
This chart includes information on anti-counterfeiting organizations worldwide. If you are an organization dedicated to brand protection/anti-counterfeiting and would like to be included in this resource chart, please email your information to Jocelyn Tucker.
THE BRAND PROTECTION PROFESSIONAL | MARCH 2021 | VOLUME 6 NUMBER 1
2021 COPYRIGHT MICHIGAN STATE UNIVERSITY BOARD OF TRUSTEES